Sales
People often ask us about commission rates. What should the commission rate be for a CS? What about an AE? How does this change with the compensation plan? Our goal...
Sales
On-target earnings, commonly referred to as OTE, represents the dollar amount a sales rep can expect to earn if they hit their sales quota. This figure helps salespeople gauge earning...
Sales
Setting up sales team structures at startups is tricky. "Going from (a sales team of) 1-100 is really hard," according to David Baga, CRO of Lyft. "The struggle is constant...
Leadership
This is a guest post on aligning compensation plans with business objectives written by RevPartners, a management and consulting firm that designs and executes revenue engines to supercharge their customers'...
Leadership, Uncategorized
Boards are increasingly calling for improved business efficiencies today. This should come as no surprise after a bank crisis, massive layoffs, and a recession still looming on the horizon. Many...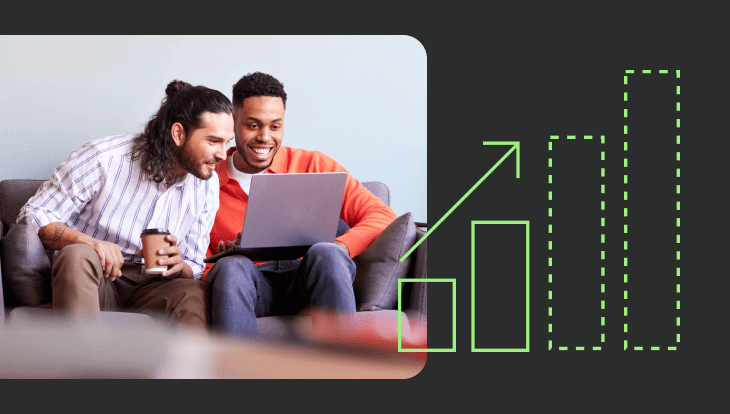 Sales
The following blog explores the sales jobs with the highest commissions. One in eight jobs in the U.S. (nearly 13%) are full-time sales positions, but only 39% of salespeople plan...
Leadership
The following blog is a guest post from Vonage. Working with technology has become the new norm, no matter what sector you work in. The right technology can be a...
Sales
The demand for sales enablement is growing rapidly. According to Korn Ferry, the practice of sales enablement in sales organizations has practically doubled since 2017. So, it's not surprising that...
Leadership
Learn how to comply with ASC 606 revenue recognition when it comes to sales commissions. To keep financial records complete, accurate, and comparable, companies follow five core accounting principles. These...
Sales
The following blog includes free commission calculators to help you manage and track deals. Regardless of how attractive a compensation plan may be, it won't motivate salespeople unless they understand...
Sales
QuotaPath Director of Demand Generation Bret Lehnhof authored this blog post on adjusting SDR compensation for today's technological landscape. With the increased use of technology to identify target accounts and...
Product and Tools
What does calculating incentive pay look like without the help of a free commission tracking app? Manual commission tracking can be a cumbersome, time-consuming, error-prone process that decreases sales team...