Product and Tools
QuotaPath's Auto Commission Rate tool calculates and sets rates on the backend, so you don't have to. No formula required. While commission rates are simple to calculate with single-rate commissions,...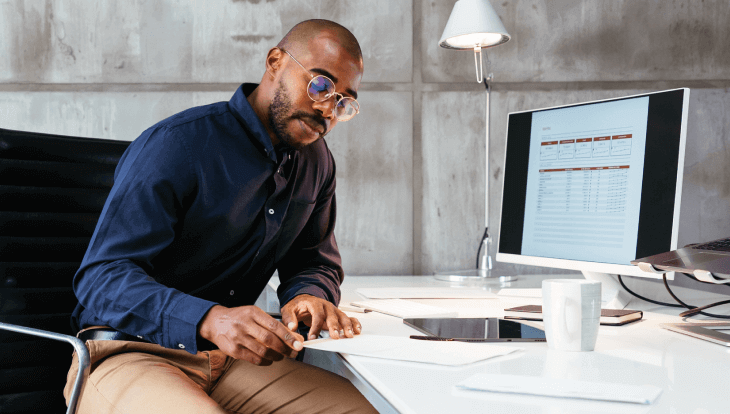 Product and Tools
Commission management includes the process of tracking, calculating, and paying commissions to sales reps. It is an essential part of any sales compensation plan with the ability to make a...
Product and Tools
One of the biggest challenges we see in sales compensation management is a lack of access to information across teams.  What's more, when that information is available, it's often spread...
Product and Tools
After running sales commissions manually through spreadsheets, you're ready to offload some work by recruiting the help of automation. Congratulations, you've made the right choice. While we respect the spreadsheet...
Product and Tools
What does calculating incentive pay look like without the help of a free commission tracking app? Manual commission tracking can be a cumbersome, time-consuming, error-prone process that decreases sales team...
Product and Tools
RevOps is growing fast. Really fast. Since 2020, the number of RevOps tools and platforms has doubled, growing from about 500 solutions to over 1,000 in 2023, according to The...
Product and Tools
At QuotaPath, we believe that automated sales compensation management should be efficient and drive toward your financial goals. You should be able to quickly see value and have a holistic...
Product and Tools
After heavily investing in our native HubSpot integration, we are honored and proud that QuotaPath is a leading commission software app on HubSpot Marketplace. QuotaPath has seamlessly automated sales commissions...
Product and Tools
In an effort to simplify sales compensation, we launched Compensation Hub, a free library of 20 widely adopted and customizable comp plan templates. Users can modify plans for their business...
Product and Tools
Sales commissions can be complicated. Reduce friction and errors with QuotaPath and HubSpot commission tracking. This is a guest blog from HubSpot. Sales teams across most industries earn variable compensation...
Product and Tools
After 400-plus compensation consultation calls, we understand the market's need for more accessible and customizable compensation planning tools and models. That's why we launched Compensation Hub, with 15 of the...