Leadership
Significant market changes throughout 2023 caused many leaders to rethink their business strategies for the year. For instance, the slowest quarter (Q1 2023) for capital raised and the lowest number...
Leadership
More than 70% of SaaS companies offer both monthly and annual subscriptions. That's according to data sourced by Recurly, a subscription billing provider.  Despite this widespread practice, we've found many...
Sales
Sales compensation reporting refers to tracking and analyzing sales compensation data. Companies might manually create their compensation dashboards, enlist the help of compensation reporting tools like QuotaPath, or conduct it...
Sales
What did LinkedIn rank as the most in-demand job of 2023? Head of RevOps. Revenue operations (RevOps) is a rapidly growing field responsible for aligning sales, marketing, and customer success...
Sales
Sales quota management refers to the process of setting, tracking, and achieving specific sales goals for certain periods of time. It is a critical part of sales management and can...
Product and Tools
QuotaPath's Auto Commission Rate tool calculates and sets rates on the backend, so you don't have to. No formula required. While commission rates are simple to calculate with single-rate commissions,...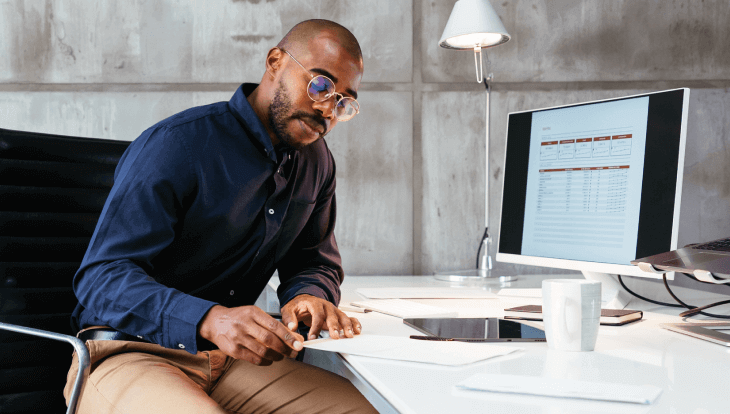 Product and Tools
Commission management includes the process of tracking, calculating, and paying commissions to sales reps. It is an essential part of any sales compensation plan with the ability to make a...
Sales, Uncategorized
Customer referrals are your most valuable asset when it comes to conversions and renewals. Did you know, for instance, that customers referred by other customers have a 37% higher retention...
Sales
Out of the 10 common commission structures we see, the commission-only sales job is one of the most polarizing. (Although, don't get us started on compensation plans featuring cliffs or...
Company
QuotaPath's brand refresh includes a new website and refreshed product experience that emphasizes the smart way to manage sales compensation.
Webinars
Mid-year sales compensation plan reviews are like the 7th-inning stretch of a baseball game. Just like baseball teams adjust their game plan in the 7th inning — player substitutions, pitching changes,...