Sales
Sales compensation reporting refers to tracking and analyzing sales compensation data. Companies might manually create their compensation dashboards, enlist the help of compensation reporting tools like QuotaPath, or conduct it...
Sales
People often ask us about commission rates. What should the commission rate be for a CS? What about an AE? How does this change with the compensation plan? Our goal...
Sales
On-target earnings, commonly called OTE, represents the dollar amount a sales rep can expect to earn if they hit their sales quota. This figure helps commission-based sales reps gauge earning...
Sales
Setting up sales team structures at startups is tricky. "Going from (a sales team of) 1-100 is really hard," according to David Baga, CRO of Lyft. "The struggle is constant...
Sales
What did LinkedIn rank as the most in-demand job of 2023? Head of RevOps. Revenue operations (RevOps) is a rapidly growing field responsible for aligning sales, marketing, and customer success...
Sales
Sales quota management refers to the process of setting, tracking, and achieving specific sales goals for certain periods of time. It is a critical part of sales management and can...
Sales, Uncategorized
Customer referrals are your most valuable asset when it comes to conversions and renewals. Did you know, for instance, that customers referred by other customers have a 37% higher retention...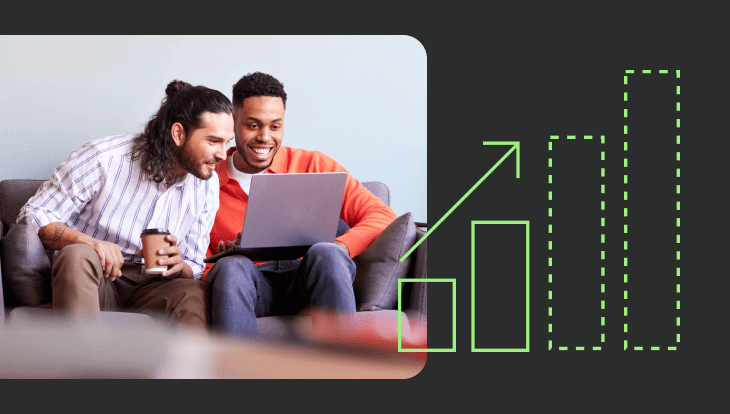 Sales
The following blog explores the sales jobs with the highest commissions. One in eight jobs in the U.S. (nearly 13%) are full-time sales positions, but only 39% of salespeople plan...
Sales
Out of the 10 common commission structures we see, the commission-only sales job is one of the most polarizing. (Although, don't get us started on compensation plans featuring cliffs or...
Sales
The demand for sales enablement is growing rapidly. According to Korn Ferry, the practice of sales enablement in sales organizations has practically doubled since 2017. So, it's not surprising that...
Sales
The following blog includes free commission calculators to help you manage and track deals. Regardless of how attractive a compensation plan may be, it won't motivate salespeople unless they understand...
Sales
QuotaPath Director of Demand Generation Bret Lehnhof authored this blog post on adjusting SDR compensation for today's technological landscape. With the increased use of technology to identify target accounts and...